The Sheffield eLearning Team offers a holistic service, offering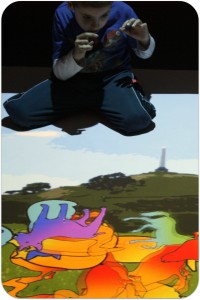 integrated curriculum and technical support for schools.
Examples of how we can support your school include:
adapting the computing curriculum for your students to make it relevant and engaging;
improving literacy outcomes using gaming technology or tablets;
in-class support for multimedia projects to promote student voice;
access to progression frameworks for the use of cause and effect activities on tablets by PMLD learners;
an ICT healthcheck or complete ICT infrastructure installation.
"The eLearning team have had a significant impact upon ICT provision and curriculum at Talbot school. They have been creative and flexible in their approach to helping us to adapt the national curriculum to meet the needs of our students. Their expertise and knowledge of up to date developments, and their ability to share this with our staff team has been invaluable. We would highly recommend them." – Tricia Bennett, Talbot Specialist School
We also have a large range of technology that can be borrowed by subscribing schools, for example iPads, Android tablets, Lego Robots, Raspberry Pi, animation kits, Bee-Bots, green screen and still/video cameras.
Sheffield SEND Computing Scheme of Work
The new Computing Scheme of Work for learners with special educational needs has now been completed. It covers the range from P5 to the learners working at the old national curriculum level 2, plus new extension units for students working at KS2 level. It contains units organised into the following strands: What is a Computer?; Communication: Multimedia; Communication: Data; and Programming & Algorithms. Online Safety is embedded across the strands where appropriate.
The scheme of work is available free of charge to subscribing schools. Non-subscribers will be able to purchase the scheme as a standalone product. Schemes of work can be tailored to fit into existing cross-curricular themes. For more information, cost and sample units visit the SoW page here.